Providing useful products and services to customers drives sales, increases loyalty, and enhances brand reputation. A company can employ many strategies to increase customer value, and learning how to create value for customers can have a direct impact on a company's long-term success. In this post, I will explain what it means to create customer value and discuss strategies for creating more value for your customers.
What does it mean to create value for customers?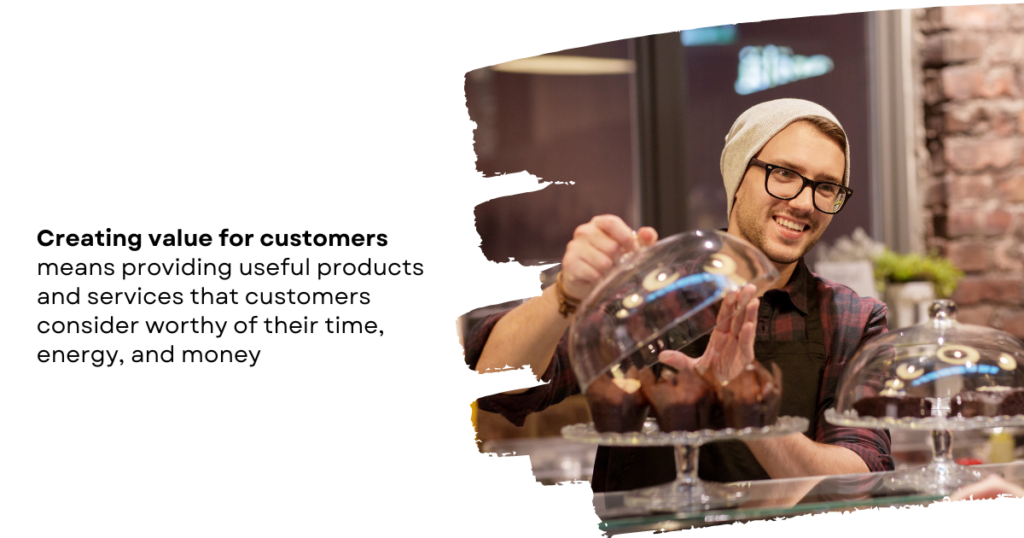 By creating value, you can enhance your brand's reputation, profits, and long-term success.Creating value for our customers means providing useful products and services that they deem worth their time, effort and money (after all, customer value is their recognition of your brand or product/service). For customers to see value in your product or service, the benefits must outweigh the costs. Benefits include quality, convenience, speed, accessibility, and longevity. Customers who feel they made a good purchase have confidence and trust in your company and are more likely to buy from you again and share their positive experience with others.
20 ways to create customer value
Knowing what benefits your customers value can help you improve your products, increase sales, and drive customer loyalty. Use these 20 tips to create customer value for your products and services. Remember that value can also exist outside your product or service.
1. Design an effective value proposition
Take the time to do a competitive analysis on each of your competitors to understand your strengths so you can capitalize on them. These differentiators can be used as part of your marketing materials, website, and brand story. If other companies offer services similar to yours, find out where your value exceeds theirs and communicate that to your customers. Finding your strengths can tell your customers why your company or product is the best option for them.
2. Improve the buying process
Find ways to make it easier for customers to buy from you. Consider establishing online purchasing options and offer your customers incentives such as free shipping, volume discounts, fast delivery, and easy return policies.
3. Focus on brand awareness
Customers prefer to buy from brands that represent the same core values ​​as theirs. Brands with a cause can connect with their audience through philanthropy. Use marketing to demonstrate your credibility and how you create value for your customers.
4. Get regular customer feedback
The best way to find out what your customers value is to ask. Customer feedback helps us improve our offerings and maximize the value of our products and services. Consider sending out surveys, asking for reviews, or making it easy for your customers to contact you. Use this information to train your team based on your feedback. Then, show your customers value by taking their feedback seriously and letting them know you've made meaningful changes.
5. Leverage video marketing
video marketing It is essential to any company's marketing strategy. You can use video to build sales relationships, acquire new customers, and thank your customers. This is an effective way to increase brand awareness and drive sales. Mainly he has 5 types of videos.
Instructional video:

These videos are designed to explain products, services and concepts.

How-to video:

These videos provide step-by-step instructions on how to use the product or service.

Product demo:

These videos showcase the products in action and highlight their features and benefits.

Testimony video:

These videos feature satisfied customers discussing their product and service experiences. These are great for building trust with potential customers.

Brand video:

These videos showcase the company's personality, values ​​and mission. Great for building brand awareness and connecting with your audience.
6. Create a unique product
Focus on your niche area of ​​expertise. Highlight the unique features, mission, and offerings that draw customers to your brand and make them choose your company over similar products and services. Do market research and learn how best to tap into your niche.
7. Reduce customer response time
In business, how quickly you can answer a phone call or call back adds value. Do you offer live chat on your website? Customers value real-time service online. Live Chat allows your website visitors to get instant support via a convenient chat window. If you don't have staff resources, you can outsource live chat to companies like: Ruby.com
8. Provide a great customer experience
Good service can increase the value customers see in your product and maintain their investment in your brand. Customer value can be created through positive experiences with you and your team. You can improve the customer experience by sending thank-you emails as a follow-up to online transactions. If you have a small customer base, sending a personalized note or sticker with each purchase can be a great way to provide value and create a unique and positive impression.
9. Share social proof
According to research, 88% of people Trust customer reviews as much as you trust testimonials from family and friends. Show your customers your value through the social proof you get from satisfied customers. Collect photos, reviews, and testimonials to share across your social media footprint. You can also use this content on your website, case studies, landing page highlights you create, social media videos, and more.
10. Highlight your customers across social media
Every business needs to incorporate their customers into their social media marketing efforts, but it's possible to add value beyond basic posts. For example, a customer can be featured on the cover of her company's Facebook page. When a customer takes the time to post a photo online or write a nice comment, repost it. Create case studies on your website to highlight how you serve your customers.
11. Prioritize quality over price
Price is an important consideration for customers, but they are often willing to pay more for quality products. Emphasize quality and brand when marketing your products. That way, when customers compare your product or service to your competitors' offerings, they may choose the more expensive option instead of the cheaper option.
12. Adjust your marketing strategy
Once you understand why your customers buy, you may need to adjust your marketing strategy to match their expected value. This helps highlight the benefits of products and services that resonate most with customer wants and needs.
13. Onboard customers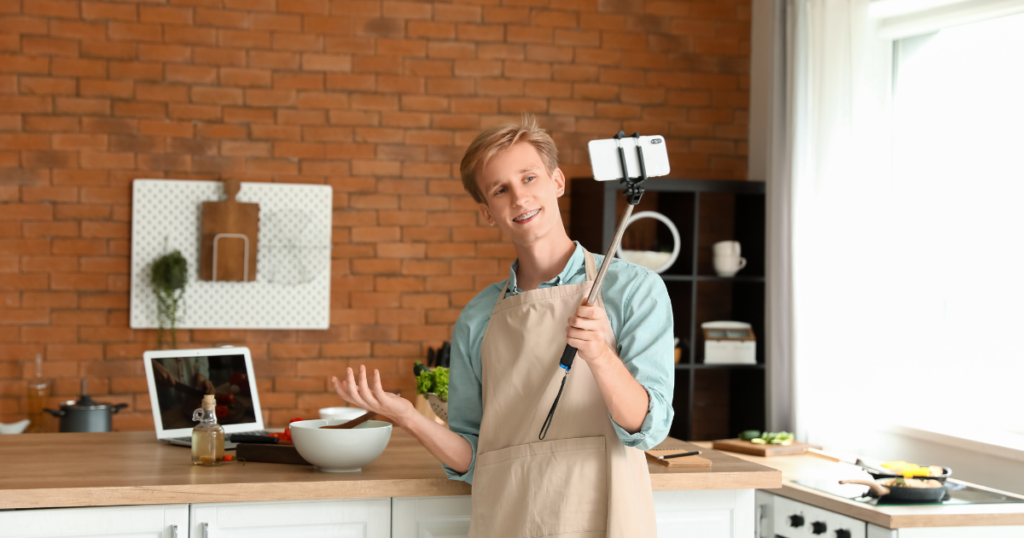 Providing your customers with relevant and useful content that was created for them is a powerful demonstration of your value. Ensure your customers get the most value from your products and services by providing onboarding resources on how to use them. Demos, tutorials, webinars, website FAQ pages, and responsive customer service representatives help customers get the most out of their products.
14. Identify your target audience
Identify the customers who value your product or service the most. Consider conducting market research or surveys to solicit feedback from your target users to clarify the features and benefits your customers value.
15. Build a customer community
Creating an online community for your customers lets them know you're committed to providing long-term value. This is a great way to keep users on your brand. You can create Facebook and LinkedIn groups, forums, and other types of online communities to give your customers a place to exchange information and answer questions.
16. Give your customers a chance to evaluate your service
Encourage new customers and reward existing customers with free trials, discounts, subscriptions, and co-branding opportunities.
17. Reward loyalty
Loyalty programs show customers how much you appreciate their business and encourage positive perceptions of your products and services. You can create a program that rewards customers for repeat purchases. Send exclusive offers and exclusive discounts to increase brand awareness and customer value.
18. Provide valuable educational content
You can create brand value for your customers by providing useful and relevant free content on your website. This gives your brand more credibility and builds your reputation. Original content such as blog posts and podcasts can help educate and provide valuable information to your customers.
19. Host a Social Media Contest
Hosting a social media contest or giveaway is a great way to offer interactive content on social media and connect with your audience online. Let people know your brand personality.
20. Become a Community Sponsor
Sponsoring local groups can help increase brand awareness and build community with your target and existing customers. Consider setting up a table or booth at your event to meet potential customers and educate them about your products and services. Building a positive relationship with your brand can increase your perceived value.
Committing to increasing customer value is key to retaining customers for life. Customers want to know that they are getting good value in return for their time and money spent on your brand. Show your customers value with these 20 tips and reap the many benefits that come with it.