So, are there any free card readers for small businesses? The short answer is no, but there are some low-cost options.
When you think about costs, consider your monthly fees, as well as transaction fees, setup fees, and other charges that may be hidden in the fine print.
We'll take a look at some of the cheapest card readers for small business and whether it's better to rent or buy.
Should I buy or rent a card reader?
rental
As some of the deals below suggest, rental card readers are good for seasonal or limited-time businesses.
Strong Points
Available during busy seasons such as Christmas
Providers are good at meeting requirements in a short period of time
Rental units are expected to be more robust and handle knocks better as they can be passed between users
If something goes wrong, the provider can solve it quickly
Cons
May have hidden charges such as setup
Card reader must be kept in serviceable condition
purchase
Strong Points
If you buy a card reader, it will be in standby mode, so it will be helpful when you are unexpectedly busy.
Worth buying if you might use your device again
No additional fees other than transaction fees
Easier switching between merchant service providers
Cons
Machines can become obsolete over time and need to be forked to new machines
Purchasing and repairs are your responsibility.
The 7 Cheapest Contactless Card Reader Deals
The amount you pay depends on your sales volume, the card reader you use, and the type of transaction you make. Check out our cheapest deals.
>See: Why Businesses Should Go Cashless: Pros and Cons
rental
Reader price: Wi-Fi only: £14.99 + VAT/month rental
4G+Wi-Fi only: £16.99 + VAT/month rental
(If you join by April 30, 2023, new customers will be free of rental fees for 6 months.)
Transaction Fee: 1.5% (or higher for American Express transactions)
feature: 8 hours of battery life on a single charge, use Tyl Portal at no extra charge, 5-inch glass touchscreen, fingerprint recognition
Perfect for sole proprietors and seasonal vendors with turnover under £100,000.
Monthly fee: £10 per month + VAT on 18 month contract
Transaction Fee: 1.6% per transaction
feature: Connect your reader via Bluetooth for ease of use, up to 700 sales per day on a full charge, and payments reflected in your account the next business day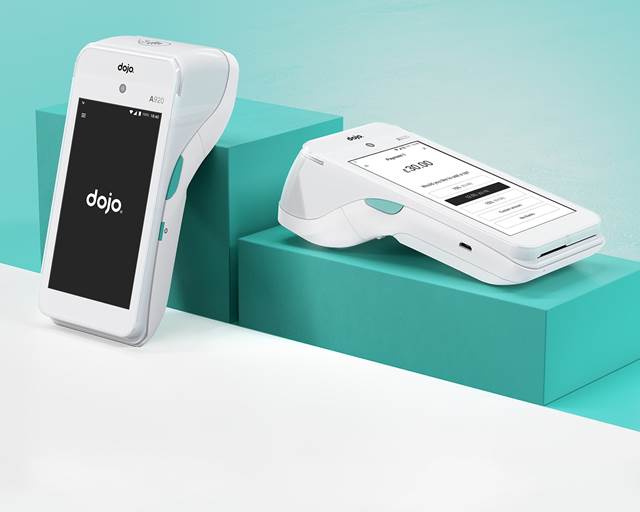 Reader price: £20 a month
Transaction Fee: 1.4% +5p for sales under £150,000 and bespoke with a reader fee of £15 per month for sales above £150,000
feature: Get your take the next day and pay your previous provider up to £3,000 unsubscribe fee, built-in thermal printer, point-to-point encryption
purchase

Reader price: 39 pounds
Monthly fee: none
Transaction Fee: 1.69% per transaction. If you use your SumUp business account as your payment account, you'll receive a 1.49% transaction fee until the end of the month following your reservation.
feature: Connects to your smartphone or tablet via Bluetooth, up to 12 hours battery life, unlimited free bank transfers for sending and receiving statements, and 500 sales processing on a single charge
Zettle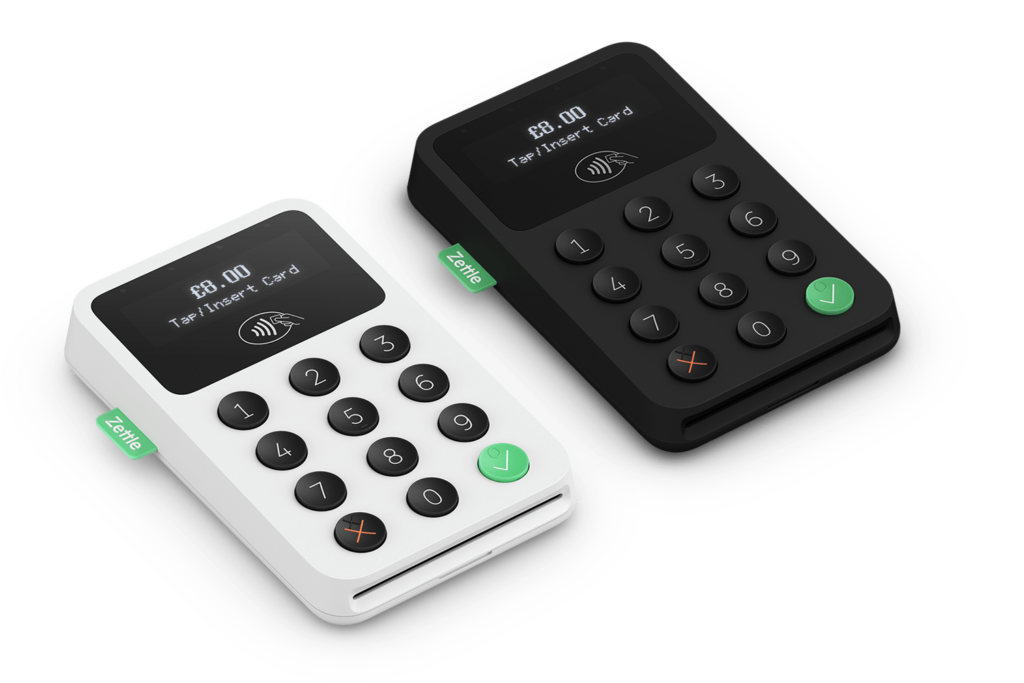 Reader price: £29 + VAT
Monthly fee: none
Transaction Fee: 1.75% per transaction, 1.75% with PayPal and QR code, 2.5% with payment link, 2.5% with Zettle invoice
feature: Send online invoices, integrate with platforms like Intuit Quickbooks and Big Commerce, sell and receive gift cards

Reader price: £19 + VAT
Monthly fee: none
Transaction Fee: 1.75% per transaction
feature: Connects to Apple or Android devices via Bluetooth
> See also: Best Payment Apps for Small Business
Reader price: Free card reader (but only if you transact £2,500 in the first 6 months, then return the card reader or pay £59)
Transaction Fee: 0.79% for weekly payments, 0.99% for next day payments and 1.79% for immediate payments. American Express 1.79% or 2.79% instant payment
feature: Choice of immediate, weekly or monthly payments. See your daily, weekly, or monthly details at a glance.Export reports to your preferred accounting software
Which card reader should I buy?
Which low-cost card reader you choose is up to you, but remember that there are more factors involved than just price. Think about your feature needs, such as higher Amex payment fees if you take payments.
Want to compare prices and features of all the best card payment devices listed above? Our free comparison tool can help you find the provider that best suits your needs.
Just enter for free Quote formanswer a few questions about your business (takes less than a minute). Introducing the best card payment providers.
read more
Best payment processors for UK small business – 11 of the best